The Quick Solution for Temporary Space.
Unexpected storage problems can be a major hassle—especially when your budget is already strained. Or maybe you need a temporary office on a construction site or in a remote location. There's a simple solution: Dart Portable Storage. With multiple sizes and setups available, you can rent exactly the space you need. In as little as one day, DPS can deliver containers to your business or job site and place them exactly where you need them. And just as importantly, when you don't need the space anymore, we can simply haul the containers away.
You can also rest easy knowing your valuables are well protected, because your steel containers are almost indestructible. Plus, their ground-level doors and sturdy flooring make access easy for hand carts and forklifts.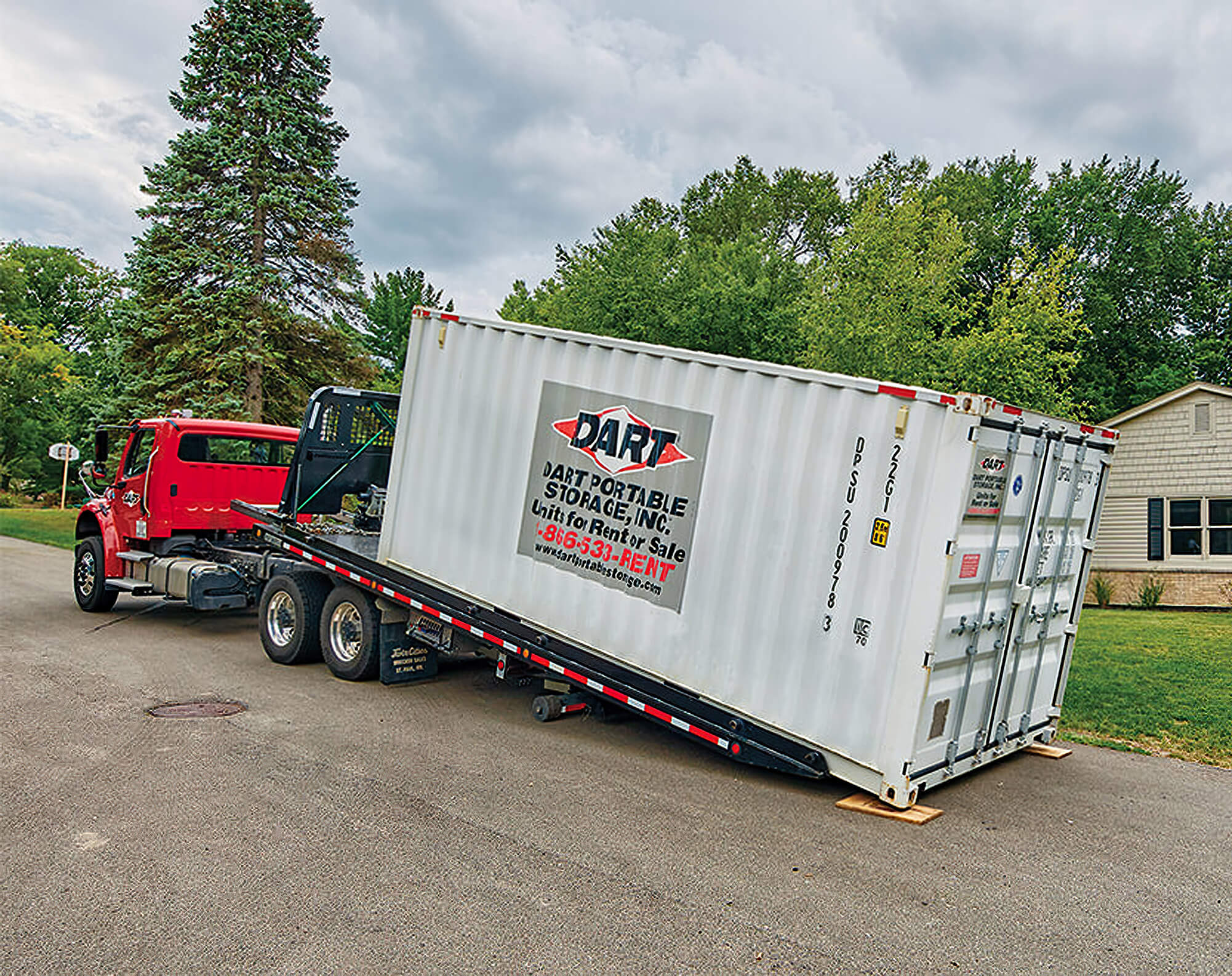 Dart Portable Storage Offers
4 container lengths to choose from and multiple configurations
Vented, all-steel construction
Reinforced plywood floors
Ground-level access
Forklift accessibility
Waist-high, back-saver handles
Extra-strong, double-bar locking system
Doors on one or both ends
1-day delivery
High-security locks available for sale
Fully weatherproof for all environments